It's timely, really, that while many of us are spending significantly more time at home than usual, that Dana's Music Playgound released a new album exactly about that. It's a timeless concept, to be sure, but all the more relevant now.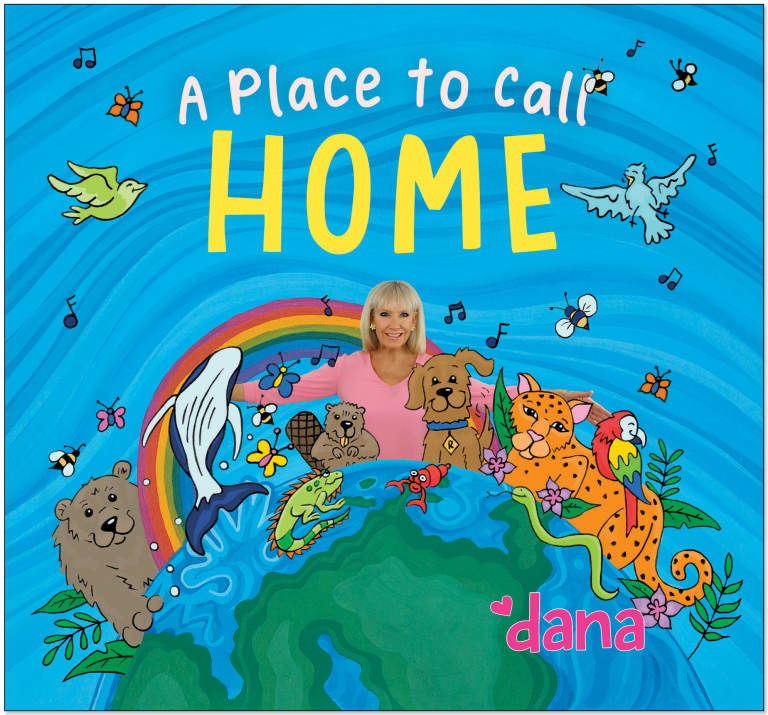 She's not singing of pandemics and quarantine. She composed these songs well before our current crisis. There's no fear or politics in this album, although several of the songs were inspired by current events. Instead the album focuses on the universality of homes, habitats, and lifestyle.
Everybody needs that one place
Everybody needs a safe space
Everybody needs somewhere to be with their family.
A place to call home.

"A Place to Call Home"
She sings of migrations, and a variety of animal habitats including rainforests, dams, and even the shells of hermit crabs. It's not a stretch of the imagination to compare the underground tunnels made by ants to our urban traffic jams. And it definitely helps young children better understand what they see in the natural world.
The sweet, simple reminders in this album of the necessity of a good home seem timely to me. Not only am I watching robins and squirrels nest and care for their young when I look out my window, but I find the urging within myself to make my home more fun, more accessible, and more comfortable for my family.
Dana's Music Playground consistently delivers peppy tunes that engage the youngsters. She sponsors imagination and and love with her music. Listening to her thoughtful lyrics convinces me that her mission in life is to make the world a better play with her music.
Look for this new album June. Add it to your summer playlist, whether you leave home or nestle in.