Let's play a game.
Let's pretend this music is about an animal. What animal could it be?
I love to encourage creativity in the under-appreciated medium of listening. Secret Mountain Publishing has previously released several story books with accompanying CDs focused on different themes in classical music. I've written about water and birds. Here they present a collection for the etymologists among us. In Little Creatures we descend to the world of flies, wasps, toads, and more. The album begins with the ever-famous Flight of the Bumblebee. As familiar as that may be, I guarantee the rest of the collection will contain several surprises.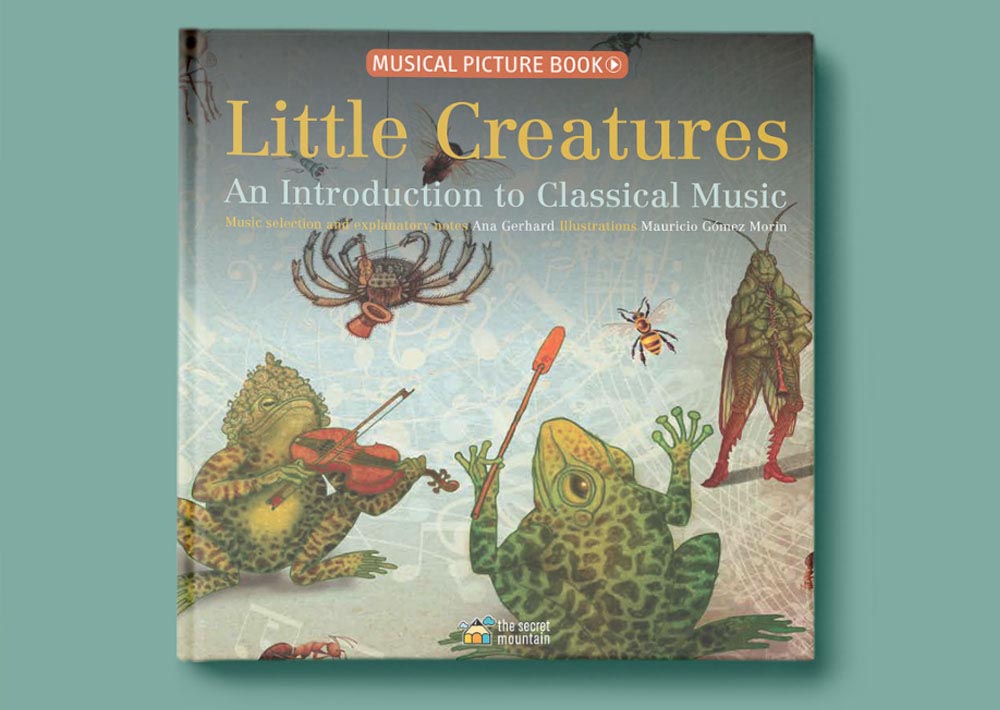 We often recognize creativity as an expressive thing, as a method of production. Likewise we encourage listening as a means of following directions. However, listening as a creative pursuit unlocks imagination in a new way. It may lead to creative output. It may also lead to more attentiveness. Or it may simply open up the mind to details and perspectives previously overlooked.
The accompanying picture book extends the listening exercise. The book includes historical background to each piece, composer bios, and musical notes. In short, you can go deep if you want, or you can just give the music a listen and use your imagination.
PS: This listening game works for all ages, children as well as adults.
Other music to support this type of active listening: Amazing Water, Listen to the Birds, Carnival of the Animals, and Merry Pranks of Master Till.