Have you ever thought of something or someone after an absence right before that person or thing comes back into your life? I was doing yardwork last month and suddenly thought "I wonder what happened to Randy Kaplan…" My family and I had loved his 2012 album but I hadn't heard any updates since then. Within only a few days I got an email from him, asking if I'd take a listen to his new album "Trippin' Round the Mitten." Of course! By any chance is the "Mitten" referenced in the title Michigan? Sure enough. How could I say no?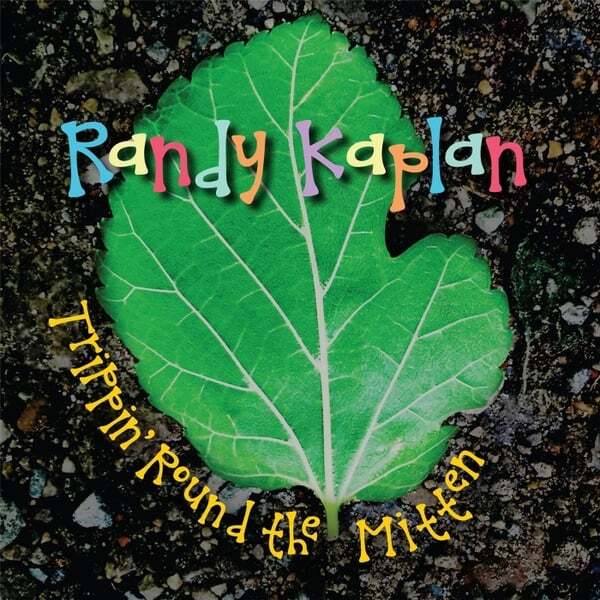 The tone of this album is different from Mr, Diddie Wah Diddie, the 2012 album that made such a splash in our house, but this sixths "not JUST for kids" CD is still so classically Randy. The album encompasses several of the queries children can create and with which they pepper our days — so much more than "are we there yet?"
Randy's unique sound and witty interjections make it feel like your fun uncle has come along for the drive. Supernude was the hands-down favourite in our house; we have such a toddler right now and it is a source of endless entertainment for my older kids. I was drawn to Mr. Spaceman, a take from Mr. Bassman and perfectly accessible to anyone who has ever known anyone interested in space. My Refrigerator Broke is witty and funny and all the things that make Randy timeless. On the Phone On the Toilet was an unexpected surprise: it starts as a scathing critique of modern motherhood but instead teaches us all to not be so quick to judge and that things are never quite as they seem.
Whether you're road tripping through Michigan (which I highly recommend!) or staying close to home, bring Randy along for the drive. You'll be glad you did.
Disclosure:
I received this album free of charge.
This has in no way affected my opinion.
The opinions in this post are mine and have been written in my own words.